Do you have an audio or video recording project in mind?
We specialize in audio and video recording and production services. No budget is too low or too high. You let us know what you can afford, and we'll meet you where you are. To hear samples of our work, click here.
Let us know how we can help you achieve your dreams and aspirations. We look forward to hearing about your project. Fill out the contact form below or
give us a call today at (301) 643-4549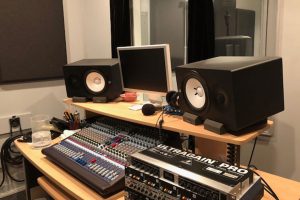 Also, be sure to subscribe to our YouTube channel by clicking here to stay up to date with what's going on at THE WAY LLC.
Want to learn how to sing or play an instrument?
Fill out the form below or give us a call and let us know how much experience you have. We have instructors that can meet all skill levels. Don't let age be a barrier. No age is ever to young or too old to start your musical journey.
Our students are given opportunities to record demos and perform at live events to gauge their progress.