Transforming lives through the media we produce
We offer quality audio and video recording services. Record your next album with us and take advantage of our Artist Development packages. Give us a call today at (301) 643-4549 to get started. We can't wait to hear from you!
Contact us
We remember Marvin & Tammi 6
:28
A medley arrangement of several Marvin Gaye and Tammi Terrel classic duets. It was mixed at THE WAY.
Quality Audio Recording Samples
These are raw tracks without any processing, so that you can hear what our studio recordings sound like. In other words, this is the recording quality you can expect before the mix.
Takin' Over by Pamela Parker
Sit back and listen to the smooth and soulful vocals of Pamela Parker, as she delivers a positive message that everyone should hear. You can purchase this song by clicking here.  For more information about Pamela Parker, check out her website: www.pamelaparkerrocks.com
Written by: Pamela Parker and Luis Catarineau
Produced, Recorded and Mixed at THE WAY by: Luis Catarineau
Mastered by: Greg Lukens
Frozen in Time by Genesis
Listen to this beautiful song with soothing vocals by Genesis. The song was written by Luis Catarineau and produced by THE WAY, LLC
Quality audio and video recording services are essential to the satisfaction of our customers. We know how frustrating it can be to feel like no one cares enough to help you. That's why we place a focus on artist development, helping you reach your artistic vision. We treat all of our customers like family, eliminating the stress so that you can focus on delivering a high quality product that will inspire others. We will see your project all the way to the end. Furthermore, to ensure your satisfaction, we have created a check-in process that is especially tailored to fit your needs. In addition, we guarantee your satisfaction, or a credit towards your next project. In other words, our job is not done, until you're happy with the product.
Learn More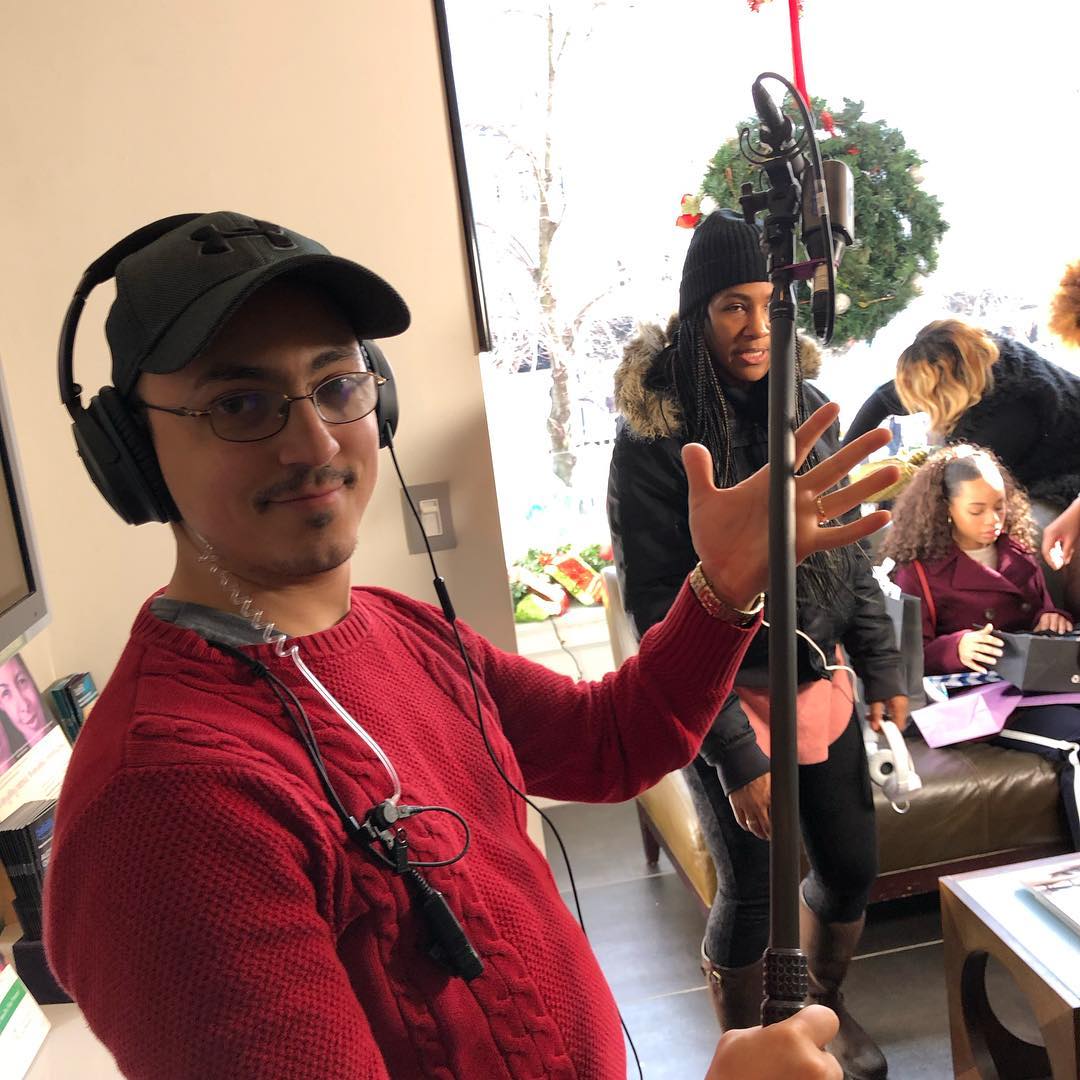 Start your journey today
Receive quality audio and video recording services with excellent customer service. Above all, customer satisfaction through Godly wisdom is our top priority. Click below to request a quote or call us today to get started.
Request A Quote
Call Now
Get in touch
Give us a call or fill out the contact form, and tell us about your next project. We can't wait to hear from. We typically respond within 24 hours. Let's get to work! Click here to get started.
Customize a Plan
We will layout a customized plan just for you. Because your success is our success, we will be there every step of the way for you. We will do everything we can to help you achieve your goals.
Get to work
We will set up a schedule that is convenient for you and work diligently until the completion of your project. In addition, we will monitor your progress throughout with regular check-ins to ensure delivery of a finished product you can be proud of.
What they've said about us:
Read what our clients have said about us below.
See all Google Reviews
Gail Patterson

"Hey, listen up! Luis is the man!! You want to sound like a songbird ? Call Luis! His sound is rich and delightful. Thanks Luis! I'll be back!!"
Luke Walley

Keyboardist/musician

"We had a great experience working with The Way. Luis is very experienced with recording and really cares about his music. So the final product is excellent! Definitely will be working with him again!"
Sharon Cleveland

Singer/Songwriter

"I was looking for 3 things in a recording studio: 1. Awesome Sound, with the ability of the engineer to capture the nuances of my voice and my music. 2. State-of-the-Art Technology, generating globally-shareable product 3. Great Service with consistently good business practices, great communication and a relaxed, creative environment. I found all this in THE WAY and I'll definitely find my way back!!"
Sven Abow

Drummer, C.E.O. of Sound Pool Studios, Songwriter

"Great studio, great atmosphere, and great service! I have been working with Luis for many years and the sound quality at his studio is top notch. His professional and friendly attitude makes for a comfortable and relaxed environment, perfect for being creative, and have fun at the same time."
Stay in the loop:
Subscribe below with your email.